Welcome to TOP FUN

---
Press the button and enter the world of fun for all ages.
---
VIRTUAL REALITY
Become a part of virtual reality. Go beyond your imagination and look at your surroundings in virtual world, which will absorb you.


More information
REAL WORLD
In our Game Center you can also find old classic games that are well known for many generations of passionate players. Air Hockey, Basketball, and many more, we have it all, just in modern versions.
More information
---
PARTY ROOM
Is your birthday coming soon? Great! Invite your friends for your party in Top Fun. We transform our Laser Labyrint into the magical place for your celebration, where you can enjoy your time with up to 11 of your best companions.
More information
LASER LABYRINTH
Like an action movie star in most thrilling and sensational scenes, you need to pass through laser rays without touching any of them.



More information
---
TEAMBUILDING
Come to us with your colleagues and enjoy a fantastic and unforgettable atmosphere in Top Fun. We will prepare value-packs (based on number of guests), arrange catering or completely dedicate the premises to you and your friends. We can hold corporate events in our club of up to 50 people. If you are interested, please do not hesitate to contact us and make sure you check our gallery.
More information
VIRTUAL REALITY

---
Enter the worlds you were dreaming about. Experience hiking in mountains of your choice, enjoy a ride under the sea, learn to work with space in 3D reality, or design your kitchen before it is made in real world. Play action, sport, or logical games in a way you haven't tried yet.
HOW IT ALL WORKS ?

---
To see virtual world, player needs to wear a headset with built-in displays in front of the eyes. There is also motion sensor, which tracks head movements and also where the player is looking. Computer then uses this information to adjust the image of virtual reality, different for each eye. Computer generates new image 10 times in 1 second, so the projection is not behind and runs smoothly. Sceneries of virtual reality are therefore simple, so the computer is able to produce new images frequently.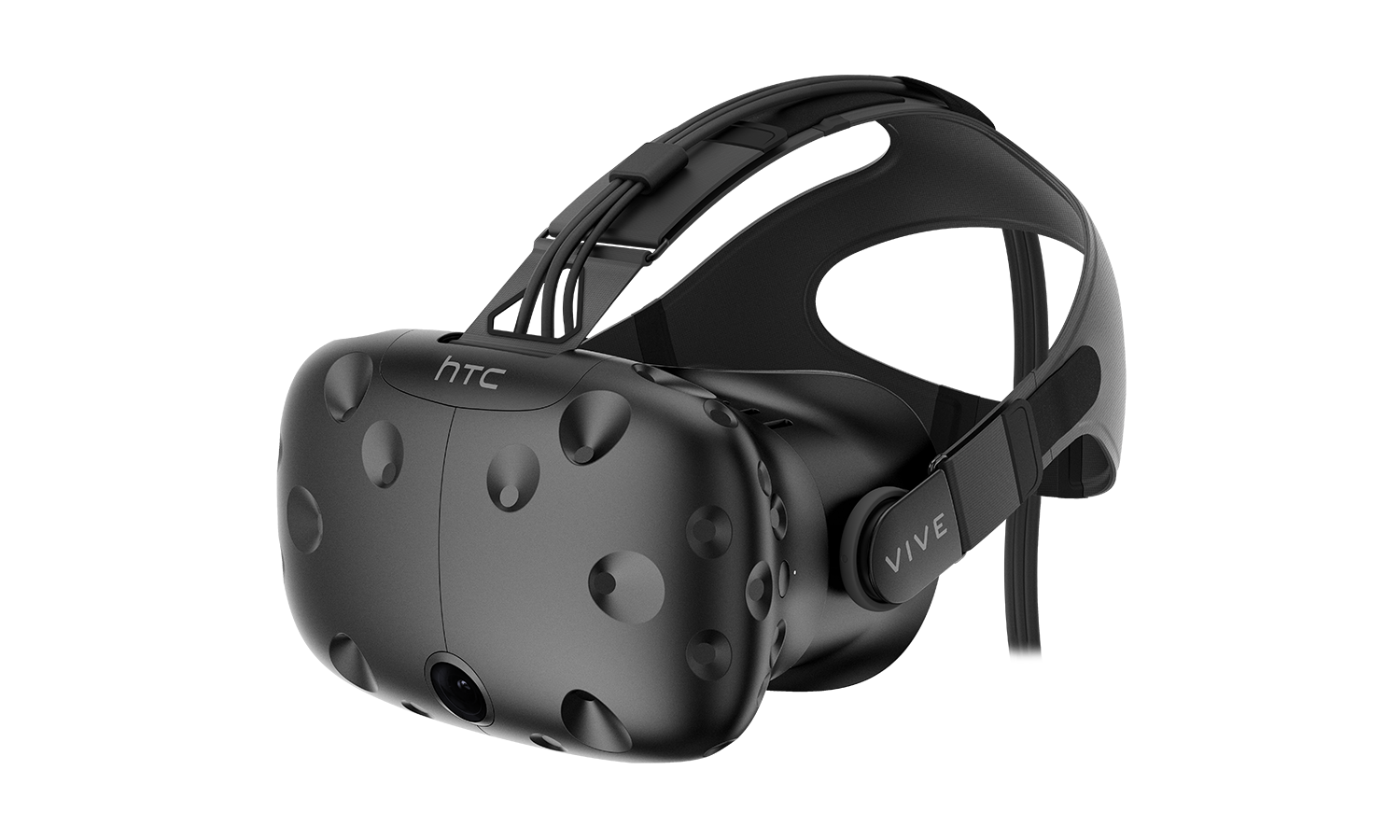 ---

---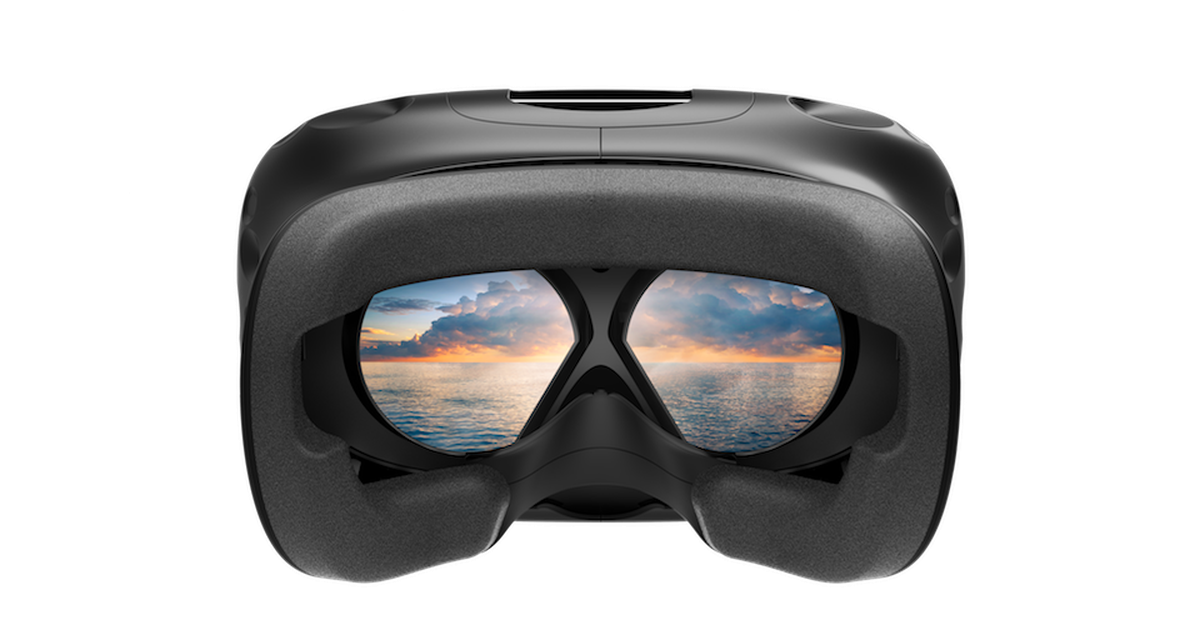 Player listens through the earphones in the headset. Information from the motion sensor is also used for modulation of surround sound. If the source of the sound is not straight in front of the player, computer changes the audio, so you can hear it from the sides. As with the picture, technology is still working on making it more and more compatible with the real world.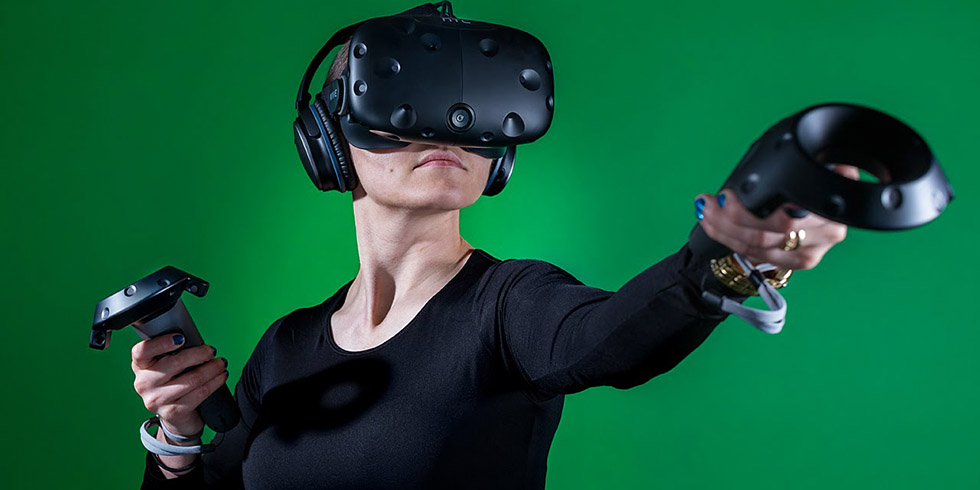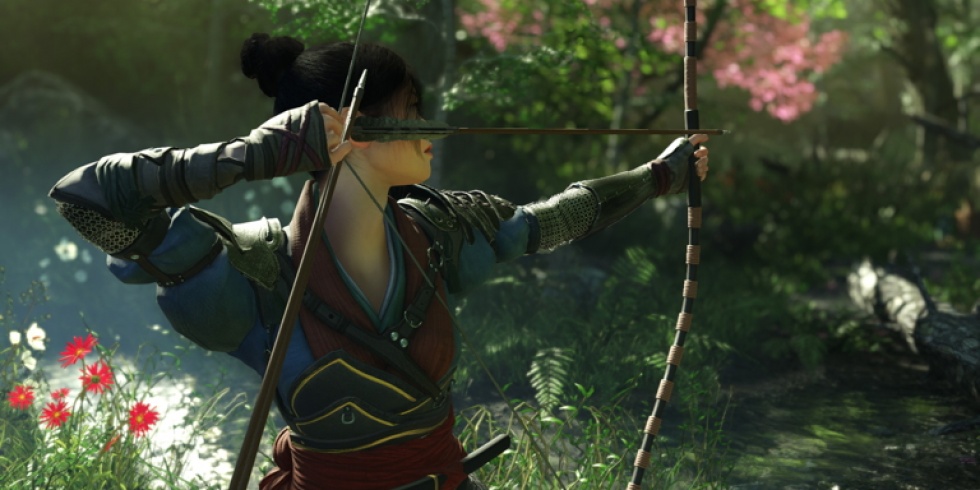 ---
REAL WORLD

---
V zábavnom centre TOP FUN je prepojenie medzi klasikou v podobe vzdušného hokeja a mnohých iných hier, ktoré si pamätajú viaceré generácie vášnivých hráčov s ich najmodernejším prevedením. Príďte nás navštíviť a nechajte sa uniesť svetom zábavy.
---
---
OUR ARCADES

Target Bravo 55"

Target Bravo: Operation Ghost puts players in the shoes of highly trained special force agents. They must use precision shooting and quick reactions to complete the mission whilst using some of the brand new tools at their disposal in this brand new 55" LED" Upright edition of the evergreen Sega franchise! As well as new weapons, gadgets and equipment, Target Bravo: Operation Ghost allows players to start at any stage of the game, thereby encouraging them to come back and play their favourite stages again and again!

Rabbids Hollywood

Are you a sharp shooter? Compete with buddies to stop the Rabbids invasion of Hollywood. Shoot all the crazy creatures during a four-player adventure and explore 3 different movie sets. Warning: comes with edgy humor and never-ending fun! Rabbids Hollywood was created in partnership with Ubisoft and features the popular Rabbids: 14M video games sold, 230 TV episodes and more than 1B online views.

The Walking Dead DX

The AMC hit TV series The Walking Dead has been officially transformed into an arcade gaming experience unlike any other. With an authentic crossbow controller, players aim to take their shot at the undead and rescue the innocent. Interior lighting and a bone shaking Thrill-D sound system will keep players on the edge of their seat as they struggle through swarms of walkers to reach safety. Fast paced action and movement demand precision accuracy and quick reflexes. Additional armaments, such as nailguns, knives, crowbars, and more, will aid the player in escaping from the dead. Rescuing fellow survivors from the oncoming horde grants players a health bonus, which reduces the odds that they too will join the ranks of the Walking Dead. Play with friends or play by yourself, if you dare!

Daytona Twin

Daytona USA 2 features realistic driving that is even better than the original version. This version provides total reproduction of the fun of stock car racing.

Twin Storm Rider 42″

Experience super fast motorbike racing like never before. Choose from 10 bikes and then take on Storm Riders 11 tracks based in 3 major location; Harbour, Forest and the Old Flight Facility. Step on to Storm Rider and unleash the speed!

Super Big Rig

A kiddie truck game with an educational video component and innovative voice controls for the parent. While the kids play, parents can participate by telling the game to turn, accelerate, or stop.

Crazy Lab

Air Hockey Crazy Lab is a multipuck game that can be placed in any type of arcade. It allows up to 4 players and is big fun for young people or whole families.

Air Hockey Skate

Air Hockey (KIDS)

Hypershoot

We've reinvented arcade basketball to offer an innovative and rewarding game experience that guests just can't seem to walk past. Whether in attract or game play modes, the unique lighting effects of HYPERshoot are impossible for players to miss. The light tunnel follows the flight of the ball like a comet trail, accompanied by live sports commentary, making every throw fun and rewarding. Players are awarded extra points for scoring in quick succession, increasing the fun and competitive game play aspect.

Small Basketball

FX Iceball 10′

The ultimate alley roller is back with an all-new look! ICE Ball FX takes the original hit and brings it into the 21st century with a stunning new look and lighting effects! The classic gameplay remains the same of course, players roll the balls up the alley, aiming for the central pockets to score more points. The more points they score the more tickets they win.

Comboprize Shine

Down the Clown

The second instalment in ICE's "Skill Wall" series, Down The Clown brings one of the most popular midway games right to your game room. 1 or 2 players throw balls at the mechanical clowns, the more you knock down, the more tickets you win! Featuring a custom canopy top, handmade clowns, LED's and a bright marquee, Down The Clown fits perfectly on your arcades skill wall next to Milk Jug Toss and ICE Ball!

Milk Jug Toss

Milk Jug Toss represents that all time classic Carnival "Ball Toss" style game play. A beautifully designed arcade cabinet that reflects its travelling roots the game features a large traditional "Milk Jug" for the big points target and two levels of secondary targets for the player to score additional points, and what do points make.... Tickets! The game play is naturally both challenging and fun. During extensive testing, repeat play was demanded by 90% of players, always a good sign! Milk Jug Toss is the perfect addition to any ticket redemption arcade and remember cream always rises to the top!!

Hoopla

Sega presents its brand new redemption game based on the all-time classic carnival game Hoopla. Designed specifically to encourage parents, kids and friends to play together, players must simply get the hoops on the seven illuminated pegs to win tickets. With its colourful carnival theming and "Roll Up, "Roll Up" style audio effects, Hoopla makes a perfect addition to any FEC and with it's intuitive and fun gameplay Hoopla is a must play game for any player and will become a classic for generations to come!

Angry Birds™ Arcade

One of the most popular mobile games ever made is now a beautiful amusement redemption game that will make a perfect centrepiece in any arcade. ICE has taken the classic Angry Birds game and added a mechanical slingshot to attack those bad piggies! Featuring a 55" touch screen monitor, this game was designed to be a feature game in any location and will attract kids and parents alike to test their aim and win tickets.

Kung Fu Panda – Dojo Mojo

Get in the Dojo and test your Kung Fu skills with the Kung Fu Panda! This easy to play, fun action game from ICE brings Dreamworks hilarious blockbuster movie to the arcades. Players must destroy targets that appear on screen by Kung Fu chopping the games action pads! Players must aim for the big scores to win the most tickets!

Mario & Sonic at the RIO 2016

Mario and Sonic's coming together for the first time in arcades sees players compete in nine events, including 100m, Hammer Throw and Archery. The game will take you to the Olympic Stadium where you can choose from a legendary cast of characters including Luigi, Knuckles, Peach, and Tails. Help them run, throw and jump their way to victory!

Pirate Fall

Pirate Falls is an action-packed pirate-themed redemption game that players will fall in love with instantly. By simply moving the barrel controller left and right, players must keep the pirate balanced on the floating log while attempting to collect the treasures that fall down the waterfall. Only the steadiest of swashbucklers will remain dry long enough to collect the bonus letters to spell the word 'PIRATES' and win the super ticket bonus! Pirate Falls' bright blue, LED lit pirate themed cabinet with unique barrel controller will standout in any location, and it's 47-inch vertical HD display will draw players in to have a go at this family-friendly ticket redemption game!

Sonic Dash Extreme

Sonic the Hedgehog and video games are synonymous with one another, and Sonic Dash Extreme sees the return of the worlds fastest hedgehog to the arcade screen! Sonic Dash Extreme has players taking on some of Sonics most famous worlds in the quest to win tickets. He must dodge enemies, jump obstacles and dash his way to the end of the level to take on his arch nemesis Dr. Eggman!

Plants vs. Zombies

Plants vs. Zombies™, developed by PopCap® Games the creators of the top puzzle game Bejeweled®, is coming to the arcade! Sega's Plants vs. Zombies™ The Last Stand puts the player at the control of a cabinet-mounted Peashooter that fires peas - yes, peas - to stop advancing waves of zombies. If any zombie crosses the players "last line of defense," the game is over. As zombies are destroyed, tickets are paid out. If all Zombie Waves are destroyed, the player wins the bonus.

Fishbowl Frenzy

Step right up! Everyone's a winner with Team Play's new Fishbowl Frenzy™ augmented reality, ticket redemption game: Winner of the IAAPA Brass Ring Award for Best New Coin-Op Product and 2015 Best of Show "Gold Medal" for Best Videmption Game! Already considered to be one of the best redemption games ever created, Fishbowl Frenzy combines festive carnival fun with adorable 3D animation and 65 inches of high definition, transmissive LCD, to create quick, addictive game play that is fun for everyone. The fish are jumping for joy over Fishbowl Frenzy!

Gum Drop

t's time to raid the candy jar and come away with sweet tickets in Gum Drop, a 'pachinko' style ball drop video redemption game by Jennison Entertainment Technologies. This title follows in the footsteps of Jennison's popular Spaceballz title. Designed to appeal to players of all ages with a timeless 'candy jar' theme, the carnival style gameplay will keep users coming back for more. At the top of the game is a mechanical device arm that swings from side to side. After adding their credits, players push the giant illuminated 'gum drop' button to release the ball when they feel that the time is right. Your goal is to land the ball into one of the targets at the bottom of the screen . A field of pins in front of the screen will cause the ball to bounce around before hitting one of those goals, creating excitement with every play!

Tight Rope

Pirate's Hook

Crossy Road

Players must navigate their way across busy roads, train tracks, and over rivers to go as far as they possibly can. With each successful jump, players are awarded a ticket. Crossy Road utilizes a massive 65 inch monitor and is covered in flashing LEDs which makes it a real eye-catcher.

Timberman

Put on your checkered shirt, pull up your sleeves, pick up the sharpened ax and ... grow a beard. In a moment there will be splinters flying and knocks off ax will bear echoed through the forest. Show how quick and how efficiently You can cut down a hundred-meter tall pine tree. But be careful, work of a lumberjack is tough and it's not hard for the accident at work. In addition, time is chasing you in every step not giving even a moment to rest. Show that you are not afraid of such problems and that you are the best lumberjack in the area. More than 30 000 000 players worldwide cannot be wrong. Timberman is an addictive, captivating and mesmerizing game that takes you to a completely new beard-o-checkered dimension of fun. Fantastic graphics displayed on a 42 "Full HD screen fitted into a stunning, flashy cabinet.

Let's Bounce

What do 20 balls, 45 illuminated tiles, and a room-shaking rendition of Georges Bizet's "Carmen Overture" have in common? They're all packed into our brand new game, Let's Bounce, and players are absolutely loving it! The competition and suspense that the game brings are a huge hit with guests as they race against the clock to hit the last few remaining tiles! It's not uncommon to see a crowd gather around during head to head action. Let's Bounce is the instant classic in your Midway. Its attractive and addictive game play is great for all ages. Easy to play but challenging to master, Let's Bounce will have your guests coming back again and again.

Monster Drop Double

Players skillfully time the ball drop to earn ticket values as displayed on the rotating wheel, a multi-play bonus ticket extravaganza, or win the cumulative Monster Jackpot of tickets with a single bounce! Pair with Explosive or Pop It Win Units to enhance presentation and inflate revenues!

Explosive Balloon

High-earning, skill based balloon pop game. Players stop the spinning light to land on values that crank the air pump to inflate balloon with each play. Game objective is to inflate balloon to strike the Spinning Saw Blade for tickets and game celebration component- a resounding POP! Players can "pump up" the number of tickets won by stopping the light on "Instant Pop" to activate progressive Bonus ticket feature. Players and bystanders alike are both startled and delighted by the balloon pop. Addictive! Players can race to pop the balloon on the two player Explosive and the anticipation for the balloon pop encourages repeat plays Pair with Monster Drop or Monster Drop Single or visual impact and enhanced revenues.

Ducky Splash

Ducky Splash is a 1- 2 player water shooting game which offers both simplicity and excitement – perfect combination for a great family game! The object of the game is to use the Dino water guns to shoot rubber ducks into the 2 tunnel entrances. Players must shoot as many ducks as possible into their own entrance before the time runs out. Each time a duck passes through the entrance, player's score increases. Tickets will be awarded based on the final score

Crazy Tower Mega

Playing an addictive game in a see-through 3D display. Just out of this world!

Zombie Snatcher

Zombie Snatcher is a 6 player rotary style game that has multiple ticket prize pucks on the play field ready to be skilfully snatched by the players Zombie arm. The puck RFID system will recognise the puck ticket value and reward tickets to the player. The game has a unique auto puck reloading feature, making it very operator friendly.

Crank It! Revolution

Wind it, spin it, turn it, then CRANK IT!!! Gear up for Bay Tek Games' novelty redemption game Crank It! This eye-catching piece has a small footprint with a big impact. With the same great qualities as the ever-popular Big Bass Wheel, Crank It is a sure hit for game rooms of every size. Players crank the handle to spin the drum, awarding tickets for where it skillfully stops.

Big Bass Wheel

Players step up and pull the handle to spin the wheel. When the wheel stops, players are rewarded with tickets. This game of skill is sure to catch the attention of players time and time again. Big Bass Wheel Pro is equipped with funny fishing bloopers and a captivating audio package to offer the entire family a great value in entertainment. Big Bass Wheel Pro is perfect for game rooms with space restrictions as it takes up approximately 30% less space than Big Bass Wheel.

Treasure Quest

Step right up and test your luck at ICE's newest coin skill redemption game. Just spin the wheel left or right and try your best to land on high-value spots or the jackpot bonus! Whether you're looking for a new addition to your arcade or a new piece for your family entertainment center, Treasure Quest is a timeless redemption game for players who want quick and easy ways to earn tickets. Treasure Quest's stunning cabinet design and colorful wheel encourage game play for the entire family. Take a spin for the pirate's bountiful treasures!

Whack N Win 9FT

Whack N Win is intuitive, challenging, and rewards players of all skill levels. The special sensor pad allows for all age groups to give it a WHACK, and get the moving LED's to land in the Bonus Win Zone.

Mega Stacker

A game that needs no introduction, this is the super-sized version of the smash hit classic Stacker, at over 8 feet wide and nearly 10 feet tall it's an attraction your guests will have trouble walking past without giving the game another try. With its larger than life LED playfield, players stack the blocks to win tickets at Minor and Major prize levels, its a simple game formula that players love resulting is sales of over 20,000 Stacker games to date. You can expect earnings that match its scale.

Black Hole

A true skill game where the player has total control! Pull the plunger and shoot the ball to win the jackpot. Watch the brilliant light show as the ball circles the playfield. You're always a winner when you play Black Hole!

Ticket Zone

Ticket Time DX

Toy Soldier Crane

Key Master

Key Master will test your players as they try to unlock prizes by putting the key in "just" the right spot! Easy to understand and fun to play! It's the perfect prize vending game for all ages!

Full Tilt

Gear up for good times! Full Tilt demands attention in any game room! With the adjustable marquee allowing four different heights, this game delivers a big presence in a small footprint, less than 15 square feet! Players guide the ball down the playfield by turning the gears with the large yellow wheel. The gears direct the ball into any one of the targets at the bottom to win tickets. Skilled players can aim for the larger values to win the most tickets.

Monster Smash
GALLERY

---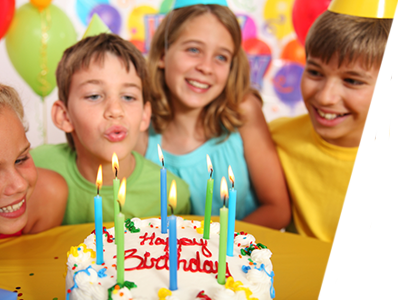 PARTY ROOM//
---
Birthday party in TOP-FUN with refreshment, children's champagne and decorated table. Lucrative packs of tokens, a gift for toastee, a free laser labyrinth, amusing animators, and many other things that will make the birthday celebration unforgettable and unique. You can choose from two variants of snacks: Basic and Premium.
---
---
---
---
LASER LABYRINTH//
---
Like an action movie star in most thrilling and sensational scenes, you need to pass through laser rays without touching any of them.

---
---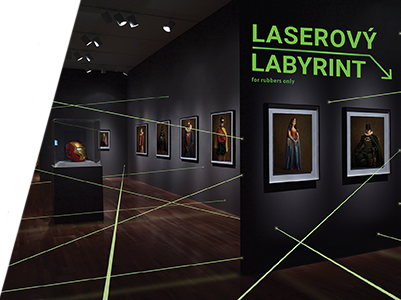 ---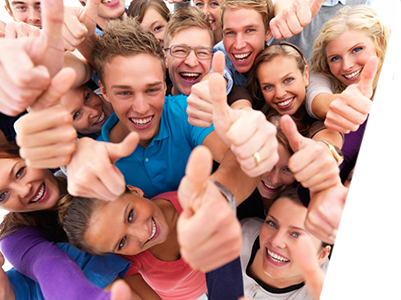 TEAMBUILDING// CORPORATE EVENTS//
---
Come to us with your colleagues and enjoy a fantastic and unforgettable atmosphere in Top Fun. We will prepare value-packs (based on number of guests), arrange catering or completely dedicate the premises to you and your friends. We can hold corporate events in our club of up to 50 people. If you are interested, please do not hesitate to contact us and make sure you check our gallery.
---
---
SUBSCRIBE TO OUR
NEWSLETTER