Vitajte v TOP FUN

---
Stlačte šipku a vstúpte do sveta zábavy pre malých aj veľkých.
---
VIRTUÁLNY SVET
Staňte sa súčasťou virtuálnej reality. Preniknite až za hranu vašej predstavivosti a rozhliadnite sa okolo seba vo virtuálnom svete, ktorý vás doslova obklopí.


Viac info
REÁLNY SVET
V zábavnom centre TOP FUN je prepojenie medzi klasikou v podobe vzdušného hokeja a mnohých iných hier, ktoré si pamätajú viaceré generácie vášnivých hráčov s ich najmodernejším prevedením.
Viac info
---
PARTY ROOM
Máte čoskoro narodeniny ? Skvelé! Pozvite svojich priateľov na oslavu v TOP FUN. Premeníme pre Vás LASER ROOM na úžasné miesto pre oslavu, kde sa pohodlne zmestí až 12 osôb.
Viac info
LASER LABYRINT
Tak ako hrdina akčných filmov v tých najnapínavejších scénach musíte prejsť laserovou sieťou bez toho aby ste prerušili ktorýkoľvek lúč.


Viac info
---
TEAMBUILDING
Príď sa ku nám zabaviť s kolegami a užite si spolu fantastickú atmosféru ktorá Vás pohltí. Vieme Vám nastaviť výhodné balíčky (podľa počtu ľudí), prípadne na požiadanie catering a uzavretie prevádzky pre Váš teambuilding. Dokážeme zabezpečiť zábavu až pre 50 hostí. Nebojte sa nás kontaktovať a určite si pozrite aj našu galériu.
Viac info
VIRTUÁLNY SVET

---
Vstúpte do svetov, o ktorých sa vám len snívalo. Zažite virtuálne cestovanie po horách, prechádzku v podmorskom svete, naučte sa pracovať s priestorom počas kreslenia v 3D priestore, zostavte si kuchyňu vo vlastnom dizajne pred jej objednaním. Zahrajte si akčné, športové nebo logické hry, tak ako ich nepoznáte.
AKO TO FUNGUJE ?

---
Aby užívateľ videl virtuálny svet, potrebuje mať na hlave headset s vmontovanými displejmi pred každým okom. Headset tiež obsahuje pohybový senzor na zisťovanie polohy hlavy a smeru, kam sa užívateľ pozerá. Počítač využíva tieto informácie na prepočítanie obrazu virtuálneho sveta – ktorý je rozdielny pre každé oko – do smeru pohľadu užívateľa a jeho zobrazeniu v headsete. Počítač musí vygenerovať nový obraz najmenej desaťkrát za sekundu, aby obraz nebol trhaný a aby nebol oneskorený oproti užívateľovým pohybom. Scény virtuálneho sveta musia byť preto jednoduché, aby počítač mohol obnovovať obraz rýchlo.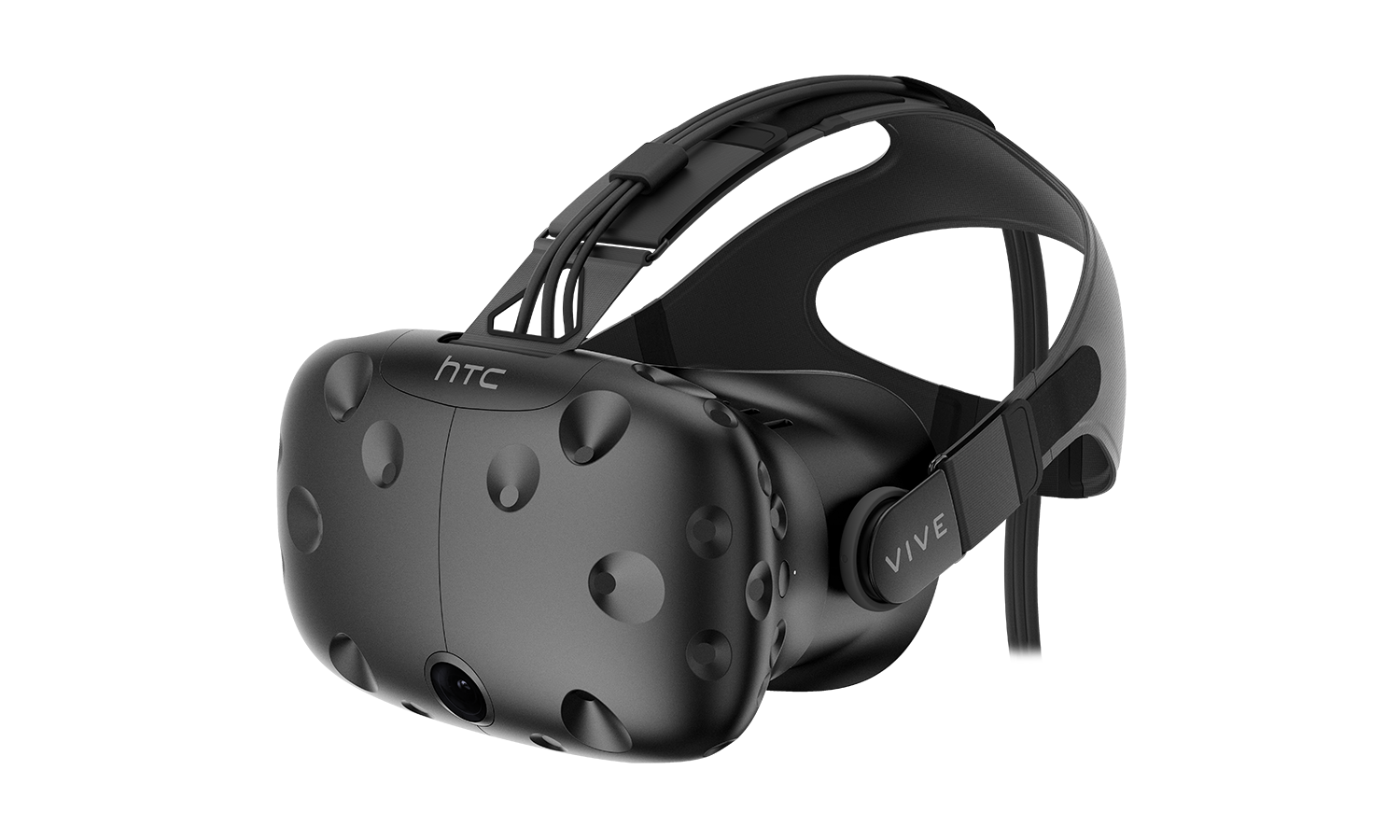 ---

---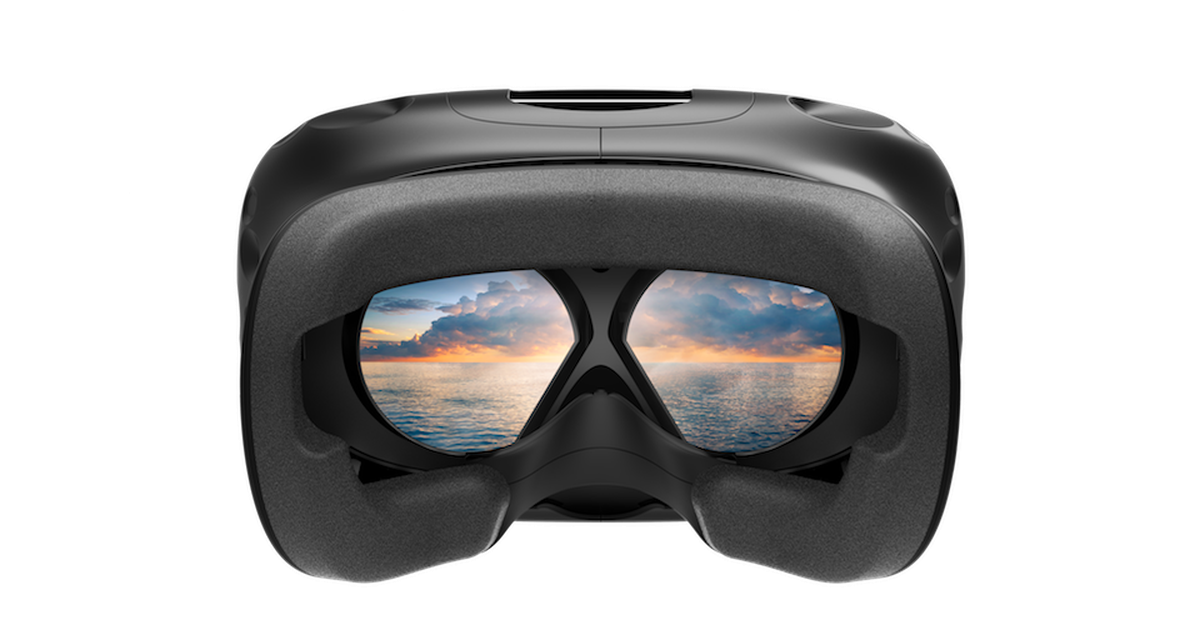 Užívateľ počuje cez sluchátka v headsete. Informácie z polohového snímača hlavy sa tiež používajú na moduláciu priestorového zvuku. Keď nie je zdroj priamo oproti užívateľovi, počítač zmení zvuk tak, aby prichádzal akoby zo strany. Tak ako pri zobrazení obrazu aj pri zvuku stále pokračuje výskum na lepšie priblíženie sa ku skutočnej realite.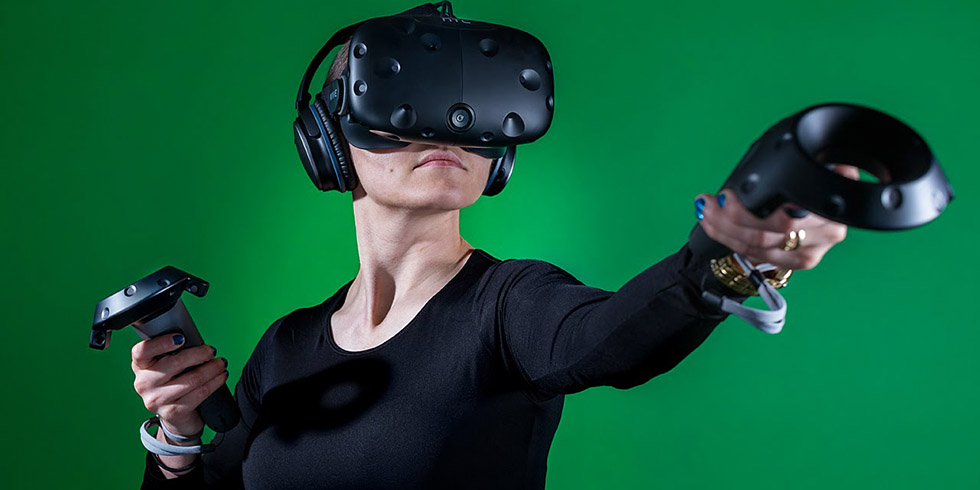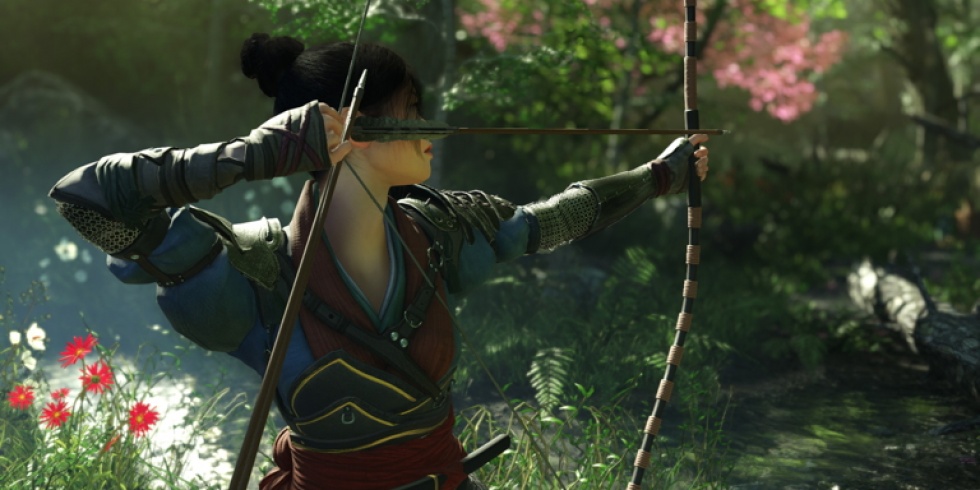 ---
REÁLNY SVET

---
Okrem virtuálnej reality ponúkame v našom centre aj mnohé klasické zábavné hry, ako je napríklad Air Hockey (vzdušný hokej), NBA Basketball, Ghostbusters a mnohé iné, všetko v najmodernejšom prevedení.
---
---
NAŠE ARKÁDY

Zombie Outbreak

Double Strike

Super Kixx Pro

Tons of ticket

Willy Wonka

ALLEY BOWDER

Basketball

Gallileo Twin Ticket

Monster Smash

Full Tilt

Gear up for good times! Full Tilt demands attention in any game room! With the adjustable marquee allowing four different heights, this game delivers a big presence in a small footprint, less than 15 square feet! Players guide the ball down the playfield by turning the gears with the large yellow wheel. The gears direct the ball into any one of the targets at the bottom to win tickets. Skilled players can aim for the larger values to win the most tickets.

Key Master

Toy Soldier Crane

Ticket Time DX

Ticket Zone

Black Hole

Mega Stacker

A game that needs no introduction, this is the super-sized version of the smash hit classic Stacker, at over 8 feet wide and nearly 10 feet tall it's an attraction your guests will have trouble walking past without giving the game another try. With its larger than life LED playfield, players stack the blocks to win tickets at Minor and Major prize levels, its a simple game formula that players love resulting is sales of over 20,000 Stacker games to date. You can expect earnings that match its scale.

Whack N Win 9FT

Treasure Quest

Big Bass Wheel

Players step up and pull the handle to spin the wheel. When the wheel stops, players are rewarded with tickets. This game of skill is sure to catch the attention of players time and time again. Big Bass Wheel Pro is equipped with funny fishing bloopers and a captivating audio package to offer the entire family a great value in entertainment. Big Bass Wheel Pro is perfect for game rooms with space restrictions as it takes up approximately 30% less space than Big Bass Wheel.

Crank It! Revolution

Wind it, spin it, turn it, then CRANK IT!!! Gear up for Bay Tek Games' novelty redemption game Crank It! This eye-catching piece has a small footprint with a big impact. With the same great qualities as the ever-popular Big Bass Wheel, Crank It is a sure hit for game rooms of every size. Players crank the handle to spin the drum, awarding tickets for where it skillfully stops.

Zombie Snatcher

Zombie Snatcher is a 6 player rotary style game that has multiple ticket prize pucks on the play field ready to be skilfully snatched by the players Zombie arm. The puck RFID system will recognise the puck ticket value and reward tickets to the player. The game has a unique auto puck reloading feature, making it very operator friendly.

Crazy Tower Mega

Playing an addictive game in a see-through 3D display. Just out of this world!

Ducky Splash

Ducky Splash is a 1- 2 player water shooting game which offers both simplicity and excitement – perfect combination for a great family game! The object of the game is to use the Dino water guns to shoot rubber ducks into the 2 tunnel entrances. Players must shoot as many ducks as possible into their own entrance before the time runs out. Each time a duck passes through the entrance, player's score increases. Tickets will be awarded based on the final score

Explosive Balloon

High-earning, skill based balloon pop game. Players stop the spinning light to land on values that crank the air pump to inflate balloon with each play. Game objective is to inflate balloon to strike the Spinning Saw Blade for tickets and game celebration component- a resounding POP! Players can "pump up" the number of tickets won by stopping the light on "Instant Pop" to activate progressive Bonus ticket feature. Players and bystanders alike are both startled and delighted by the balloon pop. Addictive! Players can race to pop the balloon on the two player Explosive and the anticipation for the balloon pop encourages repeat plays Pair with Monster Drop or Monster Drop Single or visual impact and enhanced revenues.

Monster Drop Double

Players skillfully time the ball drop to earn ticket values as displayed on the rotating wheel, a multi-play bonus ticket extravaganza, or win the cumulative Monster Jackpot of tickets with a single bounce! Pair with Explosive or Pop It Win Units to enhance presentation and inflate revenues!

Let's Bounce

What do 20 balls, 45 illuminated tiles, and a room-shaking rendition of Georges Bizet's "Carmen Overture" have in common? They're all packed into our brand new game, Let's Bounce, and players are absolutely loving it! The competition and suspense that the game brings are a huge hit with guests as they race against the clock to hit the last few remaining tiles! It's not uncommon to see a crowd gather around during head to head action. Let's Bounce is the instant classic in your Midway. Its attractive and addictive game play is great for all ages. Easy to play but challenging to master, Let's Bounce will have your guests coming back again and again.

Timberman

Crossy Road

Players must navigate their way across busy roads, train tracks, and over rivers to go as far as they possibly can. With each successful jump, players are awarded a ticket. Crossy Road utilizes a massive 65 inch monitor and is covered in flashing LEDs which makes it a real eye-catcher.

Pirate's Hook

Tight Rope

Gum Drop

t's time to raid the candy jar and come away with sweet tickets in Gum Drop, a 'pachinko' style ball drop video redemption game by Jennison Entertainment Technologies. This title follows in the footsteps of Jennison's popular Spaceballz title. Designed to appeal to players of all ages with a timeless 'candy jar' theme, the carnival style gameplay will keep users coming back for more. At the top of the game is a mechanical device arm that swings from side to side. After adding their credits, players push the giant illuminated 'gum drop' button to release the ball when they feel that the time is right. Your goal is to land the ball into one of the targets at the bottom of the screen . A field of pins in front of the screen will cause the ball to bounce around before hitting one of those goals, creating excitement with every play!

Fishbowl Frenzy

Plants vs. Zombies

Plants vs. Zombies™, developed by PopCap® Games the creators of the top puzzle game Bejeweled®, is coming to the arcade! Sega's Plants vs. Zombies™ The Last Stand puts the player at the control of a cabinet-mounted Peashooter that fires peas - yes, peas - to stop advancing waves of zombies. If any zombie crosses the players "last line of defense," the game is over. As zombies are destroyed, tickets are paid out. If all Zombie Waves are destroyed, the player wins the bonus.

Sonic Dash Extreme

Pirate Fall

Mario & Sonic at the RIO 2016

Mario and Sonic's coming together for the first time in arcades sees players compete in nine events, including 100m, Hammer Throw and Archery. The game will take you to the Olympic Stadium where you can choose from a legendary cast of characters including Luigi, Knuckles, Peach, and Tails. Help them run, throw and jump their way to victory!

Kung Fu Panda – Dojo Mojo

Get in the Dojo and test your Kung Fu skills with the Kung Fu Panda! This easy to play, fun action game from ICE brings Dreamworks hilarious blockbuster movie to the arcades. Players must destroy targets that appear on screen by Kung Fu chopping the games action pads! Players must aim for the big scores to win the most tickets!

Angry Birds™ Arcade

Hoopla

Sega presents its brand new redemption game based on the all-time classic carnival game Hoopla. Designed specifically to encourage parents, kids and friends to play together, players must simply get the hoops on the seven illuminated pegs to win tickets. With its colourful carnival theming and "Roll Up, "Roll Up" style audio effects, Hoopla makes a perfect addition to any FEC and with it's intuitive and fun gameplay Hoopla is a must play game for any player and will become a classic for generations to come!

Milk Jug Toss

Milk Jug Toss represents that all time classic Carnival "Ball Toss" style game play. A beautifully designed arcade cabinet that reflects its travelling roots the game features a large traditional "Milk Jug" for the big points target and two levels of secondary targets for the player to score additional points, and what do points make.... Tickets! The game play is naturally both challenging and fun. During extensive testing, repeat play was demanded by 90% of players, always a good sign! Milk Jug Toss is the perfect addition to any ticket redemption arcade and remember cream always rises to the top!!

Down the Clown

Comboprize Shine

FX Iceball 10′

The ultimate alley roller is back with an all-new look! ICE Ball FX takes the original hit and brings it into the 21st century with a stunning new look and lighting effects! The classic gameplay remains the same of course, players roll the balls up the alley, aiming for the central pockets to score more points. The more points they score the more tickets they win.

Small Basketball

Hypershoot

We've reinvented arcade basketball to offer an innovative and rewarding game experience that guests just can't seem to walk past. Whether in attract or game play modes, the unique lighting effects of HYPERshoot are impossible for players to miss. The light tunnel follows the flight of the ball like a comet trail, accompanied by live sports commentary, making every throw fun and rewarding. Players are awarded extra points for scoring in quick succession, increasing the fun and competitive game play aspect.

Air Hockey (KIDS)

Air Hockey Skate

Crazy Lab

Air Hockey Crazy Lab is a multipuck game that can be placed in any type of arcade. It allows up to 4 players and is big fun for young people or whole families.

Super Big Rig

A kiddie truck game with an educational video component and innovative voice controls for the parent. While the kids play, parents can participate by telling the game to turn, accelerate, or stop.

Twin Storm Rider 42″

Experience super fast motorbike racing like never before. Choose from 10 bikes and then take on Storm Riders 11 tracks based in 3 major location; Harbour, Forest and the Old Flight Facility. Step on to Storm Rider and unleash the speed!

Daytona Twin

Daytona USA 2 features realistic driving that is even better than the original version. This version provides total reproduction of the fun of stock car racing.

The Walking Dead DX

The AMC hit TV series The Walking Dead has been officially transformed into an arcade gaming experience unlike any other. With an authentic crossbow controller, players aim to take their shot at the undead and rescue the innocent. Interior lighting and a bone shaking Thrill-D sound system will keep players on the edge of their seat as they struggle through swarms of walkers to reach safety. Fast paced action and movement demand precision accuracy and quick reflexes. Additional armaments, such as nailguns, knives, crowbars, and more, will aid the player in escaping from the dead. Rescuing fellow survivors from the oncoming horde grants players a health bonus, which reduces the odds that they too will join the ranks of the Walking Dead. Play with friends or play by yourself, if you dare!

Rabbids Hollywood

Target Bravo 55"

Target Bravo: Operation Ghost puts players in the shoes of highly trained special force agents. They must use precision shooting and quick reactions to complete the mission whilst using some of the brand new tools at their disposal in this brand new 55" LED" Upright edition of the evergreen Sega franchise! As well as new weapons, gadgets and equipment, Target Bravo: Operation Ghost allows players to start at any stage of the game, thereby encouraging them to come back and play their favourite stages again and again!

ICE's NBA Hoops

Licencovaná priamo od NBA, ICE's NBA Hoops je veľmi populárna hra, ktorá Vám prinesie neuveriteľný zážitok, ktorý Vás prenesie do NBA arény. Táto basketbalová arkáda bola nadizajnovaná s celo-kovovou prednou konštrukciou, spodkom z tvrdého dreva, 9" basketbalovými loptami a polykarbonátovou zadnou časťou pre čo najreálnejšie skórovanie a čo najdlhšiu životnosť. Môžte sa zahrať sám, alebo tímovo, výber je na Vás. Každá hra spúšťa 40-sekundové odpočítavanie. Pocíťte tlak z rýchlo ubiehajúceho času, kde rozhoduje každá sekunda.

---

Ice Air FX

Tak neuveriteľné ako sa to môže zdať, ICE zlepšil, uhladil a vybrúsil pôvodný Air Hockey ešte viac. K tejto arkáde už ani nie je čo dodať, už len prísť a hrať!

Ice Ball FX

Ultimátne aleje Ice Ballu sú späť s najnovším a najmodernejším vzhľadom! Ice Ball FX prevzal originálnu koncepciu a priniesol ju do 21-ého storočia s novým úžasným zovňajškom a neuveriteľnými svetelnými efektami! Klasická hra ostáva samozrejme nezmenená, hráči váľajú loptičky po alejách smerom nahor, mieriac čo najviac na stred, aby získali najväčší počet výherných bodov. Čím viac bodov získate, tým väčší počet tiketov vyhrávate.

---

Sonic Dash Extreme

"Ježko" Sonic a jeho Sonic video hry sú navzájom prepojení a Sonic Dash Extreme je svedkom veľkého návratu svetového najrýchlejšieho ježka na pódia arkád! Sonic Dash Extreme prenáša hráčov do Sonicových najznámejších svetov na výpravu za výhrou tiketov. Musí sa vyhnúť nepriateľom, preskakovať prekážky a vydobiť si svoju cestu na koniec, kde sa stretne so svojím najväčším rivalom, Dr. Eggmanom!

---

Plants VS Zombies

Plants VS Zombies, vyvinutý od PopCap Games, tvorcov top puzzle hry Bejeweled, prichádza na arkády. Sega-cky Plants VS Zombies The Last Stand (Posledná obrana) dáva hráčovi kontrolu nad Peashooterom, ktorý strieľa hrášok, áno – hrášok, aby vedel odvrátiť vlny zombíkov, ktorí sa k nemu nebezpečne približujú. Ak ktorýkoľvek zo zombíkov prekročí hráčovu "poslednú líniu obrany", hra sa končí. Ako sú zombíci postupne ničený, výherné tikety sa kopia. Ak sú všetky zombíkové vlny zneškodnené, hráč vyhráva bonus.

---

Plants VS Zombies Whacker

Plants VS Zombies Whacker spája PopCap Games, výhercu niekoľkých svetových cien, s celosvetovou arkádnou klasikou. Hráč musí obrániť svoj pozemok pred vlnami zombíkov tým, že ich udiera Peashooterovým kladivom skôr ako mu vyprší čas.

---

Ghost Busters

Ghostbusters je známy ako jeden z top 10tich ikonických licencií všetkých čias a firma ICE nasadila všetky páky, aby priniesla túto klasickú elektro-mechanickú lopto-strieľajúcu arkádu. Hra pozýva naraz dvoch hráčov do otvorenej hracej bunky, kde po sebe nasleduje 8 vzrušujúcich filmových scén, zavŕšených ultimátnou StayPuft Marshmallow-man bonusovou hrou. Hráčovou úlohou je chytiť všetkých duchov s Protónovými zbraňami Ecto beam, ktoré strieľajú loptičky, čím zabezpečujú zábavu pre celú rodinu.

---

Key Master

Ľahký na porozumenie a zábavný na hranie! Je to perfektná vendigová hra pre všetky vekové kategórie, kde môžte vyhrať veľa zaujímavých cien. 3 úrovne cenových kategórií Vám umožnujú zahrať si o širokú škálu najrozličnejších výhier.

---

Zombie Snatcher

Zombie Snatcher je kruhová rotačná hra pre 6ich hráčov. V strede hracej plochy sa nachádza 40 výherných pukov, ktoré sú pripravené byť uchňapnuté zručnými Zombíckymi rukami. Hra má unikátne automatické dopĺňanie dodatočnými 150-imi pukmi, čo poskytuje veľmi priateľské hráčske prostredie.

---

Whack N Win!

Ste pripravení otestovať svoje sily?! Vezmite si kladivo a ukážte sa! Jedna z najklasickejších arkádnych hier Vám prinesie zážitok, na aký ste dlho čakali a v úplne nových rozmeroch. Využite svoju šikovnosť a preudierajte sa až k bonusovým zónam. Udrite kladivom po senzore tak silno, že Vás to prenesie rovno k najvyššej výhre. Alebo nájdite svoj priestor na zlepšenie. Tak, či onak, sme si istí, že Vás táto hra zaručene pobaví.

---

Big Bass Wheel

Vykrúťte si svoju zábavu! Pristúpte a potiahnite páčku, čím rozkrútite veľké koleso Big Bassu. Keď sa koleso zastaví, ukáže Vám, aká je vaša výhra. Pre ešte väčší úlovok, Big Bass má už aj Bonusové políčko, na ktorom v okamihu vyhrávate až 1000 tiketov za perfektné točenie.

Down The Clown

Power Drop Extreme

Nová zaujímavá hra Power Drop X-Treme je veľmi atraktívna. V tejto hre sa snažíte spúšťať loptičku cez bonusové alebo výherné otvory.

---

Ticket Time Crane

Jednoznačne najlepšia hra roku 2016! Ticket Time crane si zamilujete. Výhry sú zaznamenávane na hráčsku kartu bez potreby vyhadzovania tiketov. Neváhajte a príďte vyskúšať.

---

Crazy Lab

Air Hockey Crazy Lab je hra s viacerými pukmi. Umožňuje naraz hru až pre 4 hráčov a je zábava ako pre najmenších, tak aj pre celé rodiny.

Cosmic Basketball

Cosmic Basketball je znovuuvedená klasická retro hra pre dvoch hráčov. Úlohou protivníkov je pohotovo stláčať tlačidlá s farbou prislúchajúcou farbe poľa v ktorom sa nachádza loptička. Takto sa obaja hráči snažia dostať loptičku do koša svojho oponenta. Víťazom sa stáva hráč s väčším počtom košov.

Bean Bag Toss

Spoločnosť ICE ktorá vytvorila hry ako ICE Ball a obľúbený Down the Clown vám prináša novú hru s názvom Bean Bag Toss. Je to moderné prevedenie klasickej karnevalovej hry ktoré prinesie zábavu celej rodine. Je to jednoduchá a intuitívna hra, hráč musí hádzať vrecká s fazuľkami do dier v krútiacom sa kolese. Ak sa hráčovi podarí trafiť 3x rovnakú farbu, získa bonusové tikety. Bean Bag Toss je skvelá hra pre hráčov ktorí sa radi prekonávajú a chcú vyhrávať skvelé bonusové tikety.

Target Bravo

Ako hráči sa zapojíte do operácie GHOST ktorá vám umožní stať sa profesionálnym vojakom špeciálnych jednotiek. Musíte presne mieriť, mať rýchle reakcie a využívať modernú vojenskú technológiu aby ste sa dostali až nakoniec. Target Bravo: Operation Ghost hráčom umožní začať od ľubovolného levelu aby si tak znovu a znovu mohli vyskúšať svoj obľúbený level.

Hoopla

Sega prináša nový automat založený na princípe klasickej karnevalovj hry Hoopla. Je stvorený na to aby hrali rodičia, deti a priatelia spolu ak tím. Hráči musia jednoducho trafiť sedem svietiacich kolíkov aby získali tikety. Svojim farebným karnevalovým dizajnom a povzbudzujúcimi zvukovými efektami, je Hoopla skvelou súčasťou každého rodinného zábavného centra a svojou intuitívnou a zábavnou hrateľnosťou je Hoopla hrou ktorú si musí zahrať každý hráč bez ohľadu na vek!

Catch the Light

Catch the Light je nová svižná hra zameraná na reflexy určená pre dospelých aj deti. Hráči musia rýchlo stláčať rozsvietené tlačidlá, kto z hráčov stihne stlačiť tlačidiel viac, vyhráva.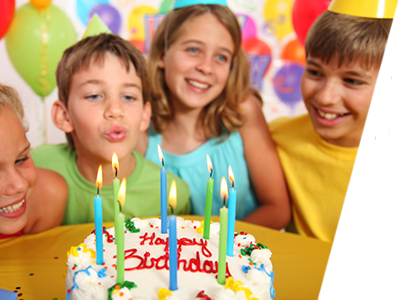 PARTY ROOM//
---
Narodeninová oslava v TOP-FUN s občerstvením, detským šampanským a ozdobeným stolom. Výhodné balíčky žetónov, darček pre oslávenca, zdarma laserový labyrint, zábavní animátori a veľa iných vecí, ktoré urobia oslavu narodenín nezabudnuteľnou a jedinečnou. Vybrať si môžete z dvoch variantov občerstvenia: Basic a Premium.
---
---
---
---
LASER ROOM//
---
Tak ako hrdina akčných filmov v tých najnapínavejších scénach musíte prejsť laserovou sieťou bez toho aby ste prerušili ktorýkoľvek lúč. Garantujeme Vám skvelé a napínavé chvíle s rodinou alebo priateľmi.
---
---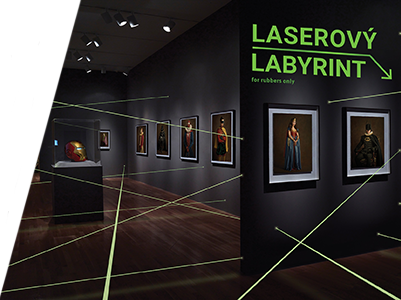 ---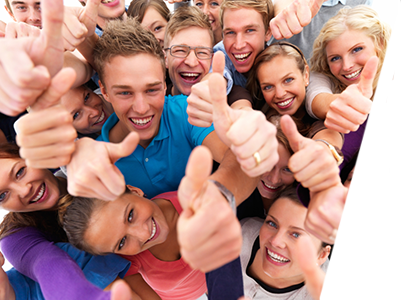 TEAMBUILDING// FIREMNÉ AKCIE
---
Príď sa ku nám zabaviť s kolegami a užite si spolu fantastickú atmosféru ktorá Vás pohltí. Vieme Vám nastaviť výhodné balíčky (podľa počtu ľudí), prípadne na požiadanie catering a uzavretie prevádzky pre Váš teambuilding. Dokážeme zabezpečiť zábavu až pre 50 hostí. Nebojte sa nás kontaktovať. :-)
---
PRIHLÁSTE SA NA ODBER
NOVINIEK